(This post first ran on Gristmill, under the headline,
Can the Promise of a New Political Landscape Include a U.S. Carbon Tax?,
with the subhead, Advocates launch the Price Carbon Campaign.)
What do the defeat of the Lieberman-Warner cap-and-trade bill, the burst of the oil-price bubble, the Wall Street meltdown, the promise of a new political landscape in the wake of the fall elections, and the exigencies of the climate crisis have in common
To the Carbon Tax Center and our partners at the Climate Crisis Coalition, these events together augur for a resurgence of interest in, and potential political support for, the "gold standard" for carbon pricing: a national, revenue-neutral carbon tax.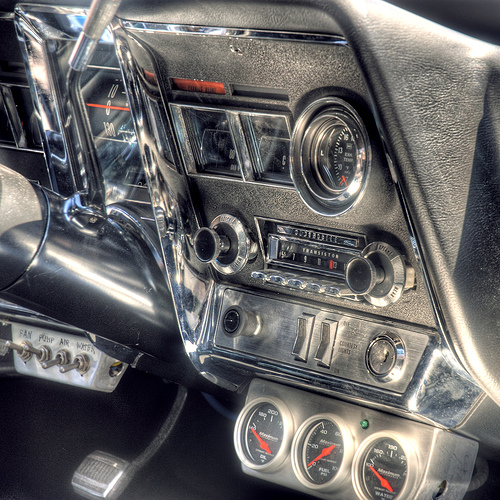 Consider:
The ignominious defeat of Lieberman-Warner, which collapsed in June under its 800-page weight, made crystal-clear that any carbon cap-and-trade system will be dysfunctionally complex, will take agonizingly long to put in place, and will fall prey to massive special-interest ripoff.
Political prospects for creating trillions of dollars' worth of tradeable carbon emission permits have been further damaged by the Wall Street debacle and the resulting backlash against insider speculation and profiteering.
Retreating prices for oil and other fossil fuels strengthen not just the need, but also the political wherewithal for taxing fuels for their carbon content.
The success of the movement to elect Barack Obama to the presidency signals an era of new possibilities in which, just possibly, shibboleths such as "no new taxes" may get tossed into history's dustbin — particularly if carbon taxes are made revenue-neutral via tax-shifting or revenue distribution.
To pivot off this moment, CTC and CCC today, with other allies, have launched the Price Carbon Campaign.
The campaign begins with three elements:
an online petition to the Obama administration and Congress calling for serious consideration of a national carbon tax during the first hundred days of the new Washington regime;
a letter-writing campaign to members of Congress. Your letter will be directed not only to your Senators and member of Congress (keyed by your zip code), but also to House and Senate leaders who hold sway over climate and tax legislation; and
a congressional briefing on carbon taxes focusing on the environmental, economic, economic-efficiency, logistical, and political benefits of a national carbon tax.
The briefing, featuring NASA lead climatologist (and carbon tax advocate) James Hansen, economists Gilbert Metcalf and Robert Shapiro, and Canadian public affairs expert James Hoggan, and hosted by Rep. John B. Larson (D-Conn., 1st district), is set for a House Ways and Means Committee hearing room (Rayburn H.O.B., Room B-318) on Tuesday morning, Dec. 9.
For further details on the briefing, click here.
We hope to generate thousands of signatures and letters between now and Dec. 9, so please visit the Price Carbon Campaign now.
Photo: Flickr / patrix.