The news is full of stories about ice caps melting, volatile weather and other dire consequences of climate change. The National Geographic Channel is hyping its upcoming series Six Degrees Could Change the World with promotional material including frightening images of likely consequences.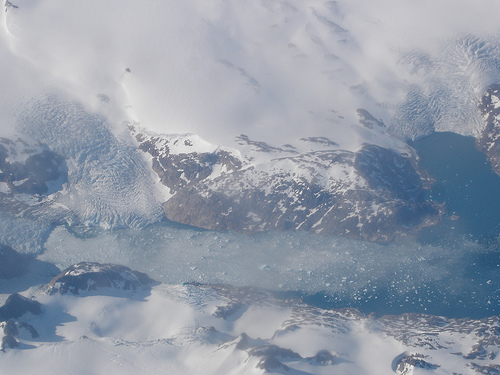 So, at first glance, it was heartening to see an article in Platts titled Timing of Carbon Control Measures Will Be Critical: EEI's Kuhn. Could Thomas Kuhn, president and CEO of the Edison Electric Institute, be saying that immediate steps must be taken to reduce carbon dioxide emissions? Could Kuhn have recognized that the world has to reduce CO2 emissions starting NOW to avert runaway climate change? Could he be urging utilities to be receptive to a carbon tax?
Sorry, no. Kuhn's concern in the story is that utilities be able to meet any carbon control mandates without adverse effects "such as increased strains on natural gas supply and demand." Concern about climate change never came up.
Photo: Silversprite / flickr