Dear Friend —
A carbon tax was always going against the grain — against the presumption that the most straightforward and effective approach to carbon emissions pricing couldn't prevail over America's special-interest politics and tax aversion — and against the smart money that insisted on hiding the price and buying off the opposition.
Well, the insiders' cap-and-trade strategy has crashed and burned, but we carbon tax advocates are still standing and still facing a headwind. But we see a shift on the horizon: we're convening a national conference next month at Wesleyan University in Connecticut designed to rally public and political support for effective and fair carbon taxing. And we're asking you to help us make the Nov. 19-21 Pricing Carbon Conference a turning point at which a growing coalition of U.S. climate advocates unites under the banner of a revenue-neutral carbon tax.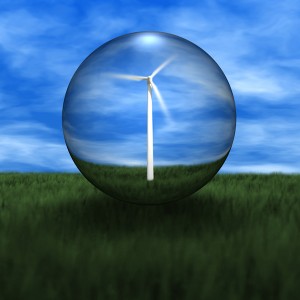 It's true that support for climate action is polling at near-record lows. But while part of that is due to the economy along with the highly orchestrated campaign of climate denialism, the spectacle of polluter giveaways under cap-and-trade has also convinced many that there's no equitable way to price carbon emissions. We aim to turn that sentiment around, and show Americans that a national carbon tax with the revenues returned equally to U.S. households via "green checks" — carbon "fee-and-dividend," as James Hansen terms it — can arrest the climate crisis while enhancing most families' financial well-being. (Coupling those green checks with strategic "tax shifting" would be equally fair and effective.)
We've lined up an impressive and diverse roster of speakers for the conference, including Jim, Bill McKibben, Juliet Schor, Brent Blackwelder, Peter Barnes, Bill Shireman, two nationally known leaders from the environmental justice community, Cecil Corbin-Mark and Angela Johnson Meszaros, and members of Congress from both sides of the aisle. (A more complete list with links to speaker bios is here.)
As co-host of the conference, Wesleyan's College of the Environment is providing additional experts including economist Gary Yohe along with world-class facilities for the conference presentations and discussion forums.
Now we need your help: to pay for speakers' travel and lodging; for buses to bring delegates from New York, Boston and Washington; and for advertising and publicity to ensure that the halls are packed and the proceedings are communicated far and wide. We're also eager to assist a growing number of young climate activists seeking "scholarship" assistance with travel and lodging. These are the people whom we will be counting on to take our mission forward. And they are also the people who will likely be most inspired by participating in the conference.
Your check, made out to "Wesleyan University" and mailed to The Price Carbon Campaign, P.O. Box 125, South Lee, MA 01260, will go entirely for conference organizing and will be tax-deductible. To contribute on-line, go to www.citizensclimatelobby.org.  On the right, select the lower donate button (tax-deductible donation).  Please fill out the form in its entirety.  In the second address line, enter: pricing carbon, then hit continue. (Citizens Climate Lobby is a conference sponsor.) As always, you can contribute to the Carbon Tax Center via the "Donate Now" button elsewhere on this Web site.
Every successful revolution — in policy as well as politics — has begun with a small band of people who nurtured a new idea that went against the grain. A carbon tax that transparently and unmistakably builds the costs of climate damage into the price of fossil fuels is no different. This is our moment, and the Wesleyan "Pricing Carbon" conference is our vehicle for seizing it. Please write your check today and be as generous as you can.
Best wishes … and thanks!
Charles Komanoff (director, Carbon Tax Center)
PS: Of course, we'd love to have you join us at the conference. To register, click here: www.pricingcarbon.org or click the REGISTER NOW button higher up on this page. You can also call (413) 243-5665.
Photo: Flickr / Carlos Gotay Martínez