Guest post by Michael Hoexter, Ph.D., LEED-AP
Michael blogs about climate and energy policy and marketing issues at www.greenthoughts.us. Through his work selling energy efficiency programs to businesses in California, he concluded that cap-and-trade's carbon price volatility does not provide a strong price signal to CFOs and other financial decision-makers to invest in energy efficiency. A frequently asked question to CTC is how cap-and-trade became, and remains, mainstream environmental groups' preferred approach for pricing carbon emissions — despite the financial sector's unraveling.  Michael has compiled a dozen factors that go a long way toward explaining cap-and-trade's persistent hold over some advocates. — CTC
1) C&T already has its own bureaucracy. In the U.S., cap-and-trade systems are only beginning to be erected, but on a global scale thousands of people are now employed in administering various aspects of the Kyoto protocol programs, in particular the controversial CDM or "clean development mechanism" offset programs. Because of its complexity, cap-and-trade, notwithstanding its market-based label, is very bureaucracy-friendly, whether this bureaucracy is part of governments or part of non-governmental agencies.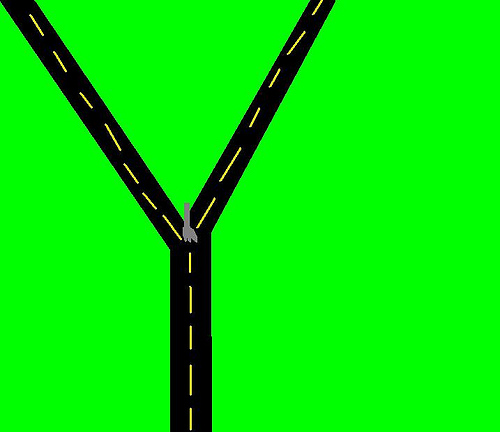 2) No one really understands markets. Markets are complex social phenomena but the state of knowledge about them is riven with partisan contentions about their proper scope of applicability. Some think that almost everything should be a market while others think they should be controlled and circumscribed.
3) Markets became the object of uncritical veneration. From the late 1970s on, markets were viewed by many as panaceas for almost every social problem. Given our limited understanding of economies and markets, it was easy for a loose coalition of politicians and economists to ascribe all manner of positive attributes to markets. If we knew better what markets were we would be less likely to apply them to every social problem uncritically.
4) "Tax" became a dirty word. For the past several decades few people were willing to stand up for taxes as a means of paying for government services. The end-run around the "tax" word continues, though there are signs that President Obama may be willing to convey to Americans that taxes pay for valuable services. Anti-tax sentiment was stoked by the notion that the private market would deliver services that the government was either incapable of or did inefficiently.
5) Policy designers don't generally have business backgrounds. While the microeconomics of investment decision-making aren't particularly arcane knowledge, many in the climate community are not well versed or sympathetic to the concerns of business (even as they attempt to influence these businesses to save the planet).
6) Cap-and-trade has buy-in from several political and economic constituencies. Cap-and-trade includes ideological and concrete monetary elements that serve several constituencies. The "cap" appeals to many climate activists and politicians who are largely innocent of the policy's faulty on-the-ground microeconomics. The "trading" and "market-based" components are supposed to placate political conservatives and remunerate those committed to trading as a means of making a living. The Clean Development Mechanism has developed into a funding source for projects in developing nations. CDM has hitched two laudable goals together, the fight against global warming and fighting poverty in less developed nations. Additionally, the use of these CDM projects as offsets takes pressure off industrialized countries to innovate in the area of low-carbon technologies. Thus, the development community, the climate action community, polluters in the first world, and the aid recipients feel themselves to be served. However, cap-and-trade does not support or serve well its "frontline soldiers", the businesses and individuals who need to respond to the carbon price or "work" the permit market.
7) The "cap" is a reassuring metaphor. While the cap in cap-and-trade is entirely virtual, realized only through pricing or administrative actions like penalties, the concrete image of a placing a physical object like a cap over emissions reassures that there is a limit to emissions somewhere. Yet without both a price for emissions and some pretty daunting penalties, the cap hovers in the air without any foundation at all; it remains simply a well-meaning "climate pledge."
8 ) It is difficult to connect high ethical ideals to self-interest. Acting on climate change corresponds to high ethical ideals (among people who accept its reality) that understandably can have lulling and analgesic effects on those involved in the movement. Economics deals with more venal matters. To make the policy work, as straight a line as possible needs to be drawn between the high ethical ideal and its real world realization: this requires sober thought and a commitment to neither venality nor the "high" associated with ethical purity. Cap-and-trade has surrounded itself in a fog of good intentions that obscures key lapses in its "mechanics."
9) The prestige of the U.N. and Global NGO's. There are many smart, well-meaning people from all over the world at the U.N. and associated NGO's. To many Americans, many of these urbane folk seem unbelievably knowledgeable, especially about remote parts of the world about which there is little broadly disseminated public information in the U.S. So some assume: how could they be wrong?
10) Cap-and-trade kicks the monetary "can" down the road.  People don't like to confront large upfront costs; that's why buying on credit is so seductive. Cap-and-trade does not name a price for climate mitigation upfront. (Thomas Friedman's criticisms have touched on this aspect of cap-and-trade.) Furthermore, as in #8, above, pricing is considered to be venal, not part of a highly ethical enterprise.
11) Complexity can disguise weaknesses. Cap-and-trade's complexity can hide its weaknesses compared to measures that come with an explicit price tag. Concern about climate is of varying importance in countries throughout the world but hardly anywhere is it number one. More effective measures of simpler design may have to bring the issue to a head before popular support can be organized.
12) Big mistakes are easier to hide in plain sight than little ones. People tend to accord others a basic level of competency they may not deserve, especially if they are using arcane terminology. Unfairly for some people who are basically "right" on a particular issue, small mistakes may stand out like a sore thumb in a basically sound context. Cap-and-traders have followed the dictum, popular in some circles: "make only big mistakes."
Image: Flickr / hodgsonteacher