"Options traders were quick to take positions in coal companies after Goldman Sachs
analysts said economic growth in China could light a fire under the sector's stocks."
The quote is from an article buried on page C9 of today's Wall Street Journal, Goldman's Coal Call Stokes Activity, reporting that Goldman Sachs upgraded its outlook on the coal sector to "attractive" from "neutral" yesterday. The market responded and American coal company stock prices increased dramatically.
If proponents of the efficient-market hypothesis are correct and the market reflects all known information, what does that tell us about the market's expectations for a strong climate change bill that will sharply reduce emissions from coal-fired electric generation?
To us, it looks like the market agrees with critics of Waxman-Markey who say the bill's reliance on offsets means electricity generators will be able to continue burning coal for years to come.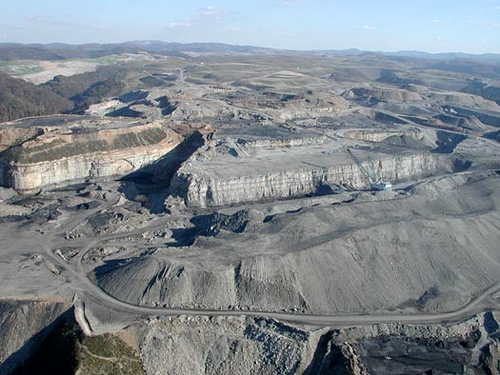 Mountaintop Removal Coal-Mining
Photo: Flickr: Vivian Stockman, www.ohvec.org