Guest Post by James Handley
When brand-new Clean Skies TV invited me to advocate a carbon tax at its Webcast roundtable, I worried that I might be cast as a fringe type. Instead, the taping (on-line soon, use link above) went off like a grad school seminar, yet livelier.
My co-panelists were heavy hitters: economists Robert Shapiro (Commerce Undersecretary under Pres. Clinton) and Eric Toder (formerly of IRS and Treasury), and Barack Obama's energy and environment advisor, Bob Sussman (former Deputy EPA Administrator).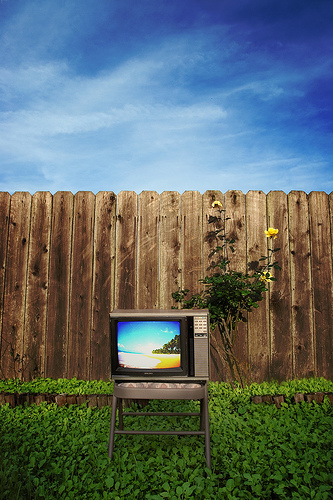 Moderator Susan McGinnis set the stage with a clip from Al Gore's latest slide show:
Here's the solution. We need a CO2 tax, revenue-neutral, to replace taxation on employment, which was invented by Bismarck — and some things have changed since the 19th Century.
I explained that a gradually-increasing carbon fee imposed upstream on fossil fuel energy sources would create price expectations to encourage energy conservation and renewables. A carbon fee would also disproportionately tax those who fly more, drive bigger vehicles longer distances and choose oversized, sprawled-out houses, thus embodying the "polluter pays" principal.
Moreover, a carbon tax wouldn't divert funds for government spending so long as it was revenue-neutral. The Carbon Tax Center suggests recycling carbon fee revenue through the economy via equal distributions or "dividends" to every household. Each household's "carbon dividend" would increase annually as the carbon tax rises. Gore suggests using carbon tax
revenue to replace regressive payroll taxes. Either revenue-neutral approach would reward low-carbon-users without penalizing the poor or increasing the total tax burden.
Shapiro was trenchant:
The only reason anyone is talking about cap-and-trade now is because the U.S. (at Gore's urging) insisted on cap-and-trade in Kyoto. Gore has since abandoned cap-and-trade and is now calling for a carbon tax to replace other taxes. Caps just aren't working.
CO2 reductions under the EU's cap have been "negligible and very costly," Shapiro said. Exemptions (e.g., for coal power plants in Germany) "overwhelm the cap."
Shapiro also noted out that China and India have rejected cap-and-trade. In contrast, he argued, a U.S. carbon tax would encourage our trading partners to tax carbon to avoid forfeiting revenues on their exports to us.
Shapiro further noted that controlling quantity, as a cap does, adds volatility to energy prices, leading to disruptive price spikes, harming the economy and undermining support for the system.
McGinnis noted that Southern California's cap-and-trade system for smog emissions was crashed by price spikes during their electricity crisis.
Toder contended that either a carbon tax or cap-and-trade could work, depending on the specifics. He conceded that a under a cap, a "safety valve" (setting a maximum permit price) is needed to prevent destabilizing price spikes, a problem that doesn't arise under a tax.
The panelists were unanimous that economy-wide incentives are essential to spur carbon-cutting technology. Either a cap or a carbon tax would drive innovation and alternatives, favoring wind power over coal, for example, But only Sussman advocated mandatory cap-and-trade, citing greater certainty of meeting climate goals. Noting that "there's never a perfect time to start a climate policy" and that excuses like economic recessions or high gas prices will always be available, Sussman insisted that we can't afford to wait any longer.
McGinnis asked why candidates avoid carbon taxes. Shapiro replied that candidates use the term "cap-and-trade" as a "placeholder" to indicate that they're serious about climate policy, not that they've embraced that particular system. He's hopeful that a detailed discussion of more effective options including revenue-neutral carbon taxes can begin after the election.
Sussman countered that the public supports cap-and-trade and expressed hope that the Lieberman-Warner bill would be enacted without further climate-damaging delay.
McGinnis asked: What would success in ten years look like? Toder expressed our consensus: If greenhouse gas emissions are dropping, we'll have turned a crucial corner.
Gore is calling on Americans to "fix our democracy" so we can set policies to avert climate disaster. By hosting a thoughtful discussion of carbon pricing, Cleanskies.TV has taken a solid step toward informed public prticipation in our democracy.
Photo: Flickr/FredArmitage